What are Cookies?
Cookies are short pieces of data that are sent to your computer when you visit a website. On later visits, this data is then returned to that website. Cookies allow us to recognize you automatically whenever you visit our site so that we can personalize your experience and provide you with better service. We also use cookies (and similar browser data, such as Flash cookies) for fraud prevention and other purposes. If your web browser is set to refuse cookies from our website, you will not be able to complete a purchase or take advantage of certain features of our website, such as storing items in your Shopping Cart or receiving personalized recommendations. As a result, we strongly encourage you to configure your web browser to accept cookies from our website.
Enabling Cookies
1). Click on the Chrome menu at the top of the page.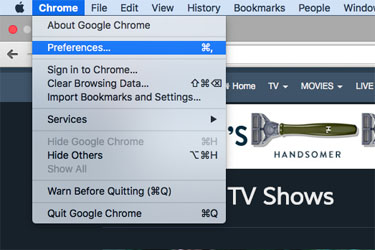 2). Select Preferences, then click Show Advanced Settings.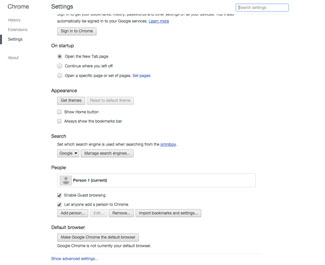 3). Click on the Content Settings button in the Privacy section.
4). Click on the Allow local data to be set radio button in the Cookies section. (Also make sure that "Block all third-party cookies without exception" and "Clear cookies and other site data when I quit my browser" are NOT selected.)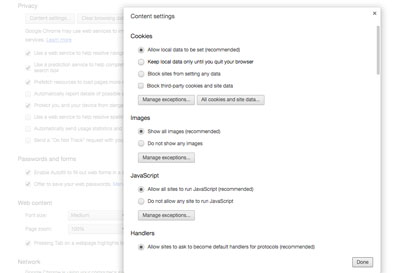 5). Allow sites to save and read cookie data (recommended)
6). Close the window.
1). Launch Safari on your Mac → Click on Safari menu at the top left corner → Select Preferences.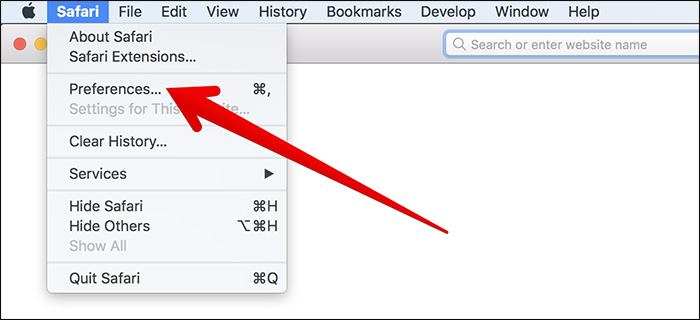 2). Click on Security tab → Next up, you need to uncheck next to Block pop-up windows.

3). Now, you have to click on Privacy tab and then uncheck the box next to Block all cookies.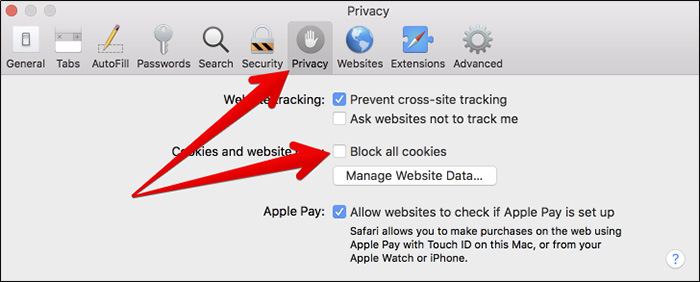 That's it!
1). Open Edge.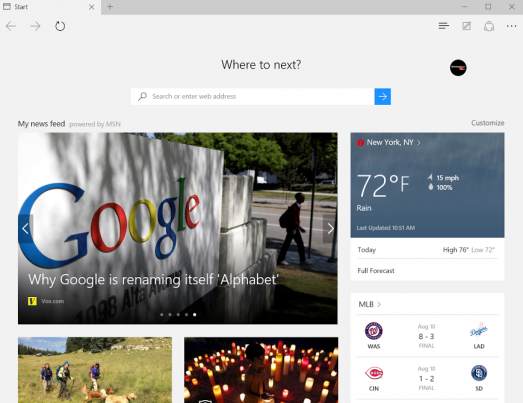 2). Press the three-dot More Actions button on the top right.

3). Select Settings from the menu that shows up.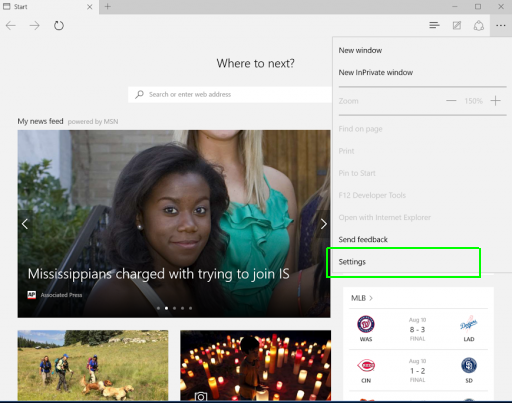 4). Tap or click View Advanced Settings. You'll need to scroll down to the bottom of the page.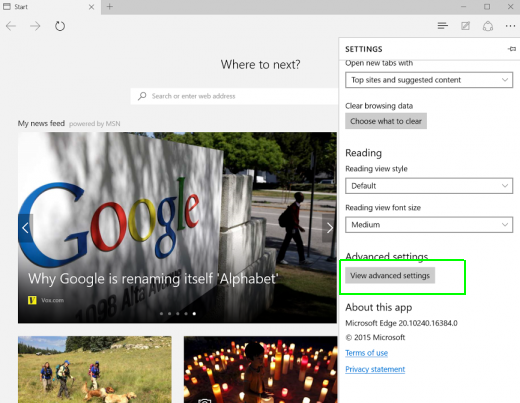 5). Press the dropdown arrow under the Cookies field.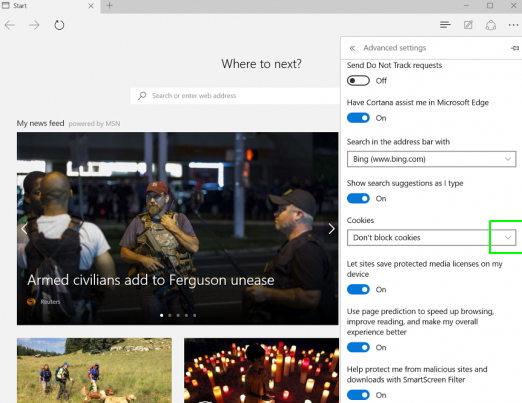 6). Select don't block cookies.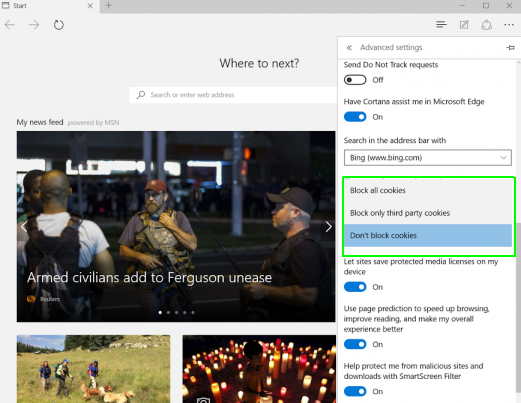 1). Click the menu button ( The menu button will be in the top right-hand corner of Firefox; it looks like three horizontal lines on top of each other).

2). Click the "Options" menu item (After you've clicked the menu button, the Firefox menu apears; one of the options in it is Options. Click it!).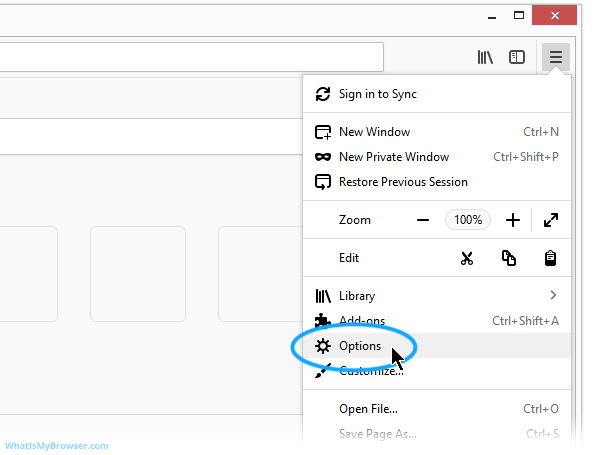 3). Click the "Privacy & Security" menu item (The major sections are shown as menu items up the left of the Options window. Click the Privacy & Security item. ).

4). Choose your preferred Cookies/History setting (Firefox groups the Cookies settings under the concept of "browser history". In order to change your browser's cookies policy, you have to configure the browser history settings as well.).

1). Select the gear in the upper-right corner of the screen, then select "Internet Options". If you have the Menu Bar enabled, you can select "Tools" > "Internet Options".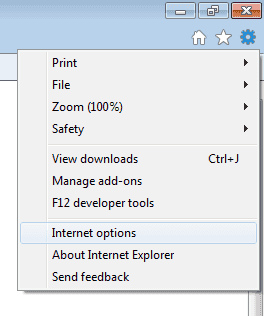 2). Click the "Privacy" tab.
3). Select the "Advanced" button.
4). Under "First-party Cookies" and "Third-party Cookies", choose accept.